Stephen A Moore

Background
We focus much of our attention on individual and small business taxes. In the classic words of Judge Learned Hand:
"Over and over again courts have said that there is nothing sinister in so arranging one's affairs as to keep taxes as low as possible. Everybody does so, whether rich or poor, and all do right, for nobody owes any public duty to pay more than the law demands: taxes are enforced extractions, not voluntary contributions."
We believe that effective tax planning should help you maximize your after-tax wealth, and balance both current and long-term objectives with strategies designed to minimize your total tax bill.
Profile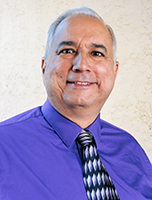 Stephen was raised in Kingman, Arizona and moved to Tucson in 1976 to attend the University of Arizona. He received his Bachelor of Arts in 1979 and his Master of Business Administration in 1980.
In May of 1985, Stephen took the CPA examination, and was honored with the Arizona Society of Certified Public Accounts' Bronze Medal Award for the third highest score in Arizona. In 1987 he received his CPA certificate and in 1993, his Certified Fraud Examiner certificate. Stephen is a member of the Arizona Society of Certified Public Accountants, the American Institute of Certified Public Accountants, and the Association of Certified Fraud Examiners.
In 1993, Stephen established his tax and accounting practice. For fifteen years he was an adjunct faculty member for the University of Phoenix where he taught a variety of tax, accounting, and auditing classes to undergraduate and graduate students. Stephen received the Southern Arizona Campus Undergraduate Business Distinguished Faculty Award during the Spring 2001 and the Fall 2004 graduation ceremonies.
Services
Click here to view our list of services
Contact:
Stephen A Moore
2930 N Swan Rd.
Suite 209
Tucson, AZ 85712
Telephone: (520) 321 - 1334
Fax: (520) 325 - 1121
Email: smoore@cpatucson.com